Michelle of Crafty Flutterby Creations has launched a KAL called Parallelominis that encourages you to dive into your collection of mini skeins and scrap yarn to create artistic color combinations. 
The KAL runs through May 17 and every participant that shares their FO gets a free pattern and a chance to win a $50 gift certificate for Crafty Flutterby Creations. Indie Untangled readers get 60% off the Parallelominis pattern through the end of March with code INDIELOVE.
Vanessa of Cape May Fiber Company has opened sign-ups for her Botanically Dyed Yarn of the Month Club. The next shipment she'll be sending out is for April, which is Grape Hyacinth.
Kate of McMullin Fiber Co. is having a spring cleaning sale and a giveaway rolled into one. Every $20 spent in the shop between now and April 12 enters you to win prizes, including a Joji & Co. needle wallet, a $100 shop credit, a $50 shop credit, and a crochet hook from Furls and some of Kate's yarn to go with it. Edit: This giveaway will now be taking place via Instagram. Stay tuned for updates.
Terri of Whole Knit 'N Caboodle has added over 150 new colors to her website, and will be sending a check to your LYS for every online purchase.
Laura of Slipped Stitch Studios has once again teamed up with Julia of Pandia's Jewels for the Yarnies to the bone collection. The ready-to-ship update goes live today at 9 a.m. Pacific, and there is a special yarn colorway available to preorder on Julia's website.
Shanna of Lambstrings Yarn debuted a new MCN fingering base called Faun and kits for Samantha Guerin's Side Trip cowl. Use the code STAYHOME to get 10% off your purchase, or don't and Shanna will donate 10% of sales to Direct Relief.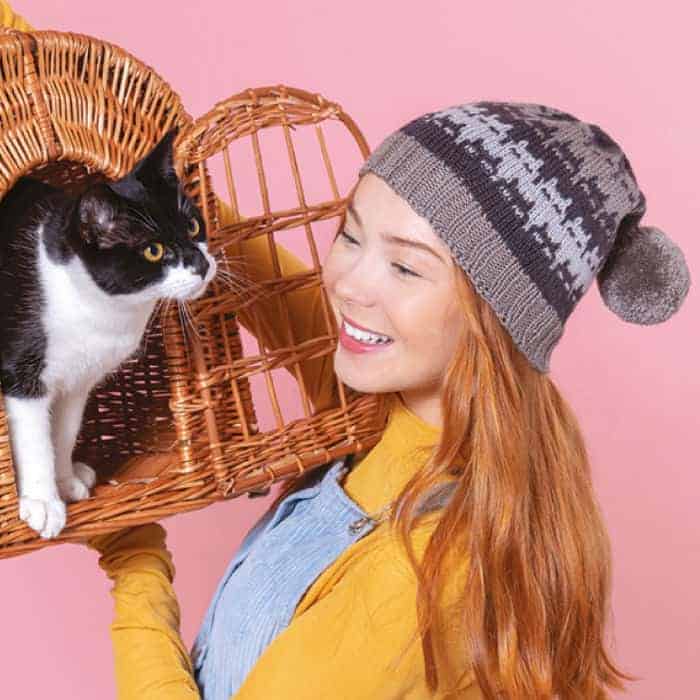 What's more appropriate than cats and yarn? A book about cats and yarn! Victoria of Eden Cottage Yarns has collaborated with Marna Gilligan of 'an caitin beag' for Cat Knits, a book of 16 knit designs featuring kitties and Eden Cottage yarns.
Susan of Sunflower Designs is also hosting a KAL for her Love in the Time of Coronavirus shawl, with proceeds from the pattern split evenly between the CDC foundation and Meals on Wheels Covid-19 Response Fund.
Crochet is having a moment, and Karen Whooley's Whimsy shawl is a colorful, project with easy crochet stitches and lace. Get the pattern at 10% off through the end of March with the code 10offmarch.
AnnieDot Creative has released a kit for the Fintry shawl by Knox Mountain Knit Co.