You have until midnight Eastern time tonight to preorder Hoodoos from Into the Whirled, a colorway inspired by sunrise over Thor's Hammer in Bryce Canyon National Park. I'm definitely using my two skeins to knit the Sunrise Over Bryce shawl by Spruce Lane Designs (because I don't want to give the sample back!). 
This colorway is part of the Indie Untangled Knitting Our National Parks project. Into the Whirled is one of several dyers creating exclusive-to-IU colorways inspired by photos of U.S. national parks. 10% of all sales will be donated to the National Park Foundation.
Shelli Can's fabulous new designs are not for muggles (AKA non-knitters). Her new Notions Master line has awesomely magical pins and progress keepers. They will be part of her next shop update on Monday at 8 p.m. Eastern.
Mother-daughter team Liane and Nicole have formed The Golden Purls to create colorways based on one of the greatest sitcoms of all time (flipping on the Hallmark Channel and knitting along to stories of Saint Olaf and Sicily = heaven). Check out the rest of their colors, including Spumoni Face and Butter Queen, plus get 10% off during their "soft opening" on Etsy. 
FiberCrafty is celebrating its first anniversary with more than a dozen giveaways over the next two weeks! Click here to find out how to enter and to also see more previews of the latest FiberCrafty shop updates. Pictured above is a skein from Halesbee Handmade.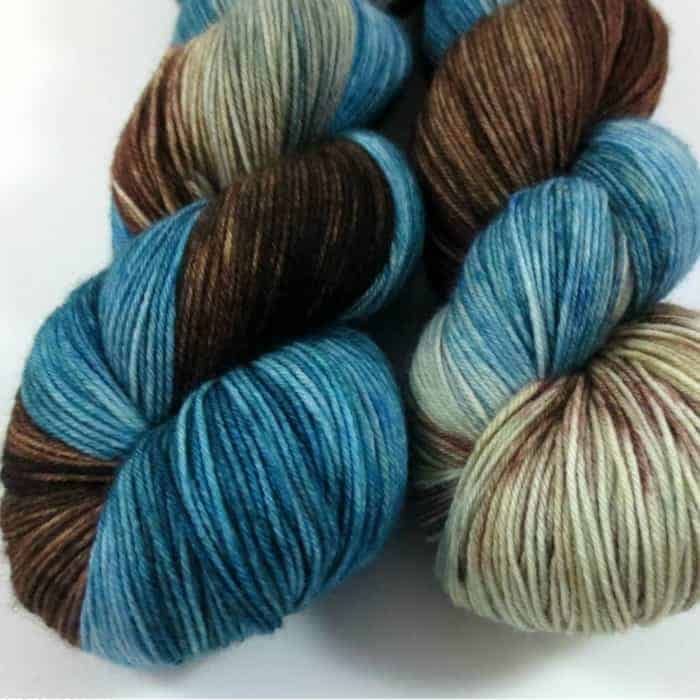 You know may know Ewe Sew An Sew for their adorable project bags. They recently branched out into hand-dyed yarn with their QCC Yarn line — which stands for Quality Cat Control. There are new colors coming every week.
Since Sheila of BigFootFibers is having a shop update today — at 6 p.m. Central on a shiny new website — with plenty of miniskeins, bulky yarn, SilkyYak DK, worsted, sport and, of course, fingering. Indie Untangled subscribers can use code "IndieSpring10" for 10% off their order.
Lola of Third Vault Yarns has debuted a new base made with bamboo yarns. Kaguya 4ply will available in a range of new colorways in limited quantities during the next update at 12 noon BST on Saturday. There are also a couple of spots left in her quarterly fandom club, with a Mad Max: Fury Road theme.
IU newcomer Mad Science Yarns is having a shop update today with summery colors.
Also in time for summer, Pandia's Jewels has a new laceweight base called Bauble.