Caroline of The Noble Thread was inspired by the architecture of this vibrant London neighborhood for her latest sweater design. Called Notting Hill, this short-sleeved, tee captures the geometry of the row houses with simple slip stitches. The sample is knit in a natural, undyed alpaca, Merino and silk blend, with a naturally-dyed contrast color in a non-superwash Merino held with a strand of mohair silk. There's plenty of freedom to explore and customize the length of the sweater, which doesn't require shaping, and the size inclusive pattern offers a finished bust circumference from 34" to 70". To celebrate its release, Notting Hill will be free until today at 11:59 p.m. PDT and there are kits on Caroline's website. 
Stefania and Giulia of Lanivendole are taking lemons and debuting yarn with a literal new twist. Their new base, Twisty Chic — a batch of A Chic Blend spun with the wrong parameters by the mill — has a bit more twist, but that just means it has much better stitch definition and color saturation. The update goes live today at 8 p.m. CEST.
Jillian of WeeOnes is heading to the skies this week, with shiny raven and tropical toucan stitch markers, along with ocean-dwelling octopus friends. 
7th Floor Yarn is collaborating with Michele Costa of 144 Stitches on East Bound, a new multicolored shawl that uses their DK Yak/Silk/Merino — and comes in both a knit and crochet version. Use the code INDIE for free shipping.
Emily's new sock pattern, Happy Haunts, is inspired by the classically creepy decor of one of our favorite haunted mansions.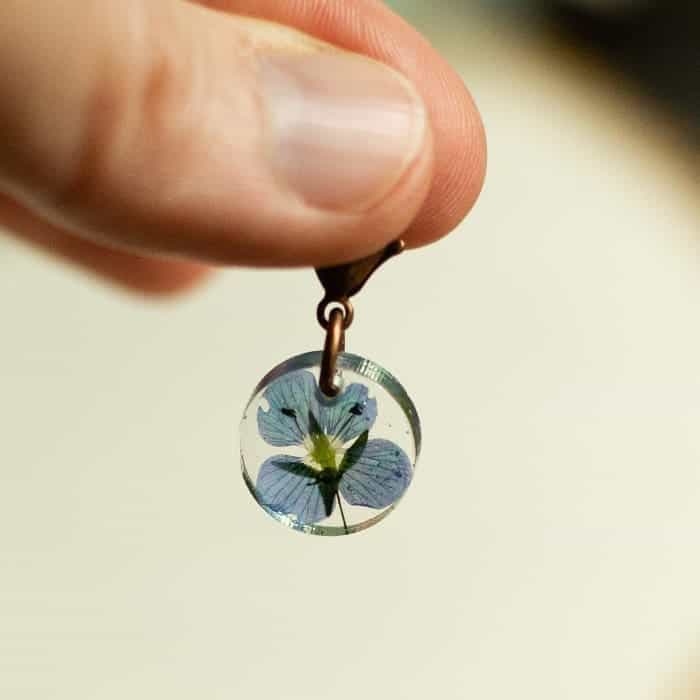 Augusta of ADKnits has new wildflower-themed items, including progress keepers with charms featuring dried flowers cast in resin.
The next Eden Cottage Yarns update on Tuesday features plenty of sock yarn, including Tempo 4ply for Vikki Bird's Seed Head sock pattern, which is raising money for The Flower Power Fund.
Take care of your hard-working hands with Elderwood Apothecary's Maker's Hand Relief, which promises to provide healing nourishment to your skin without leaving your hands feeling oily.