The latest design from Casapinka, called Another Brick In the Shawl is everything I love about shawls: it uses multiple colors and has plenty of mindless stitches and nice non-lace visual interest with mosaics. Bronwyn used a trio set of Yummy 2-ply from Miss Babs, but the color possibilities are endless.
Kayleen, the latest IU newcomer, transitioned over the last year from selling crocheted items to dyeing yarn out of her home in Marblehead, Massachusetts. For her new biz, Littlebean Loves Yarn, the bright speckled colorways, as well as semi-solids and self-striping sock yarn, are inspired by pop culture, with an emphasis on Harry Potter. She generally has shop updates at 1 p.m. on Saturdays, so head on over to see what's outta the dye pots.
If you missed out on sign-ups for the 2017 Where We Knit Yarn Club, you're in luck! A couple of spots have opened up, one of which includes the latest collaboration from Eden Cottage Yarns and Mindy Wilkes! Please fill out this form if you're interested in snagging a spot.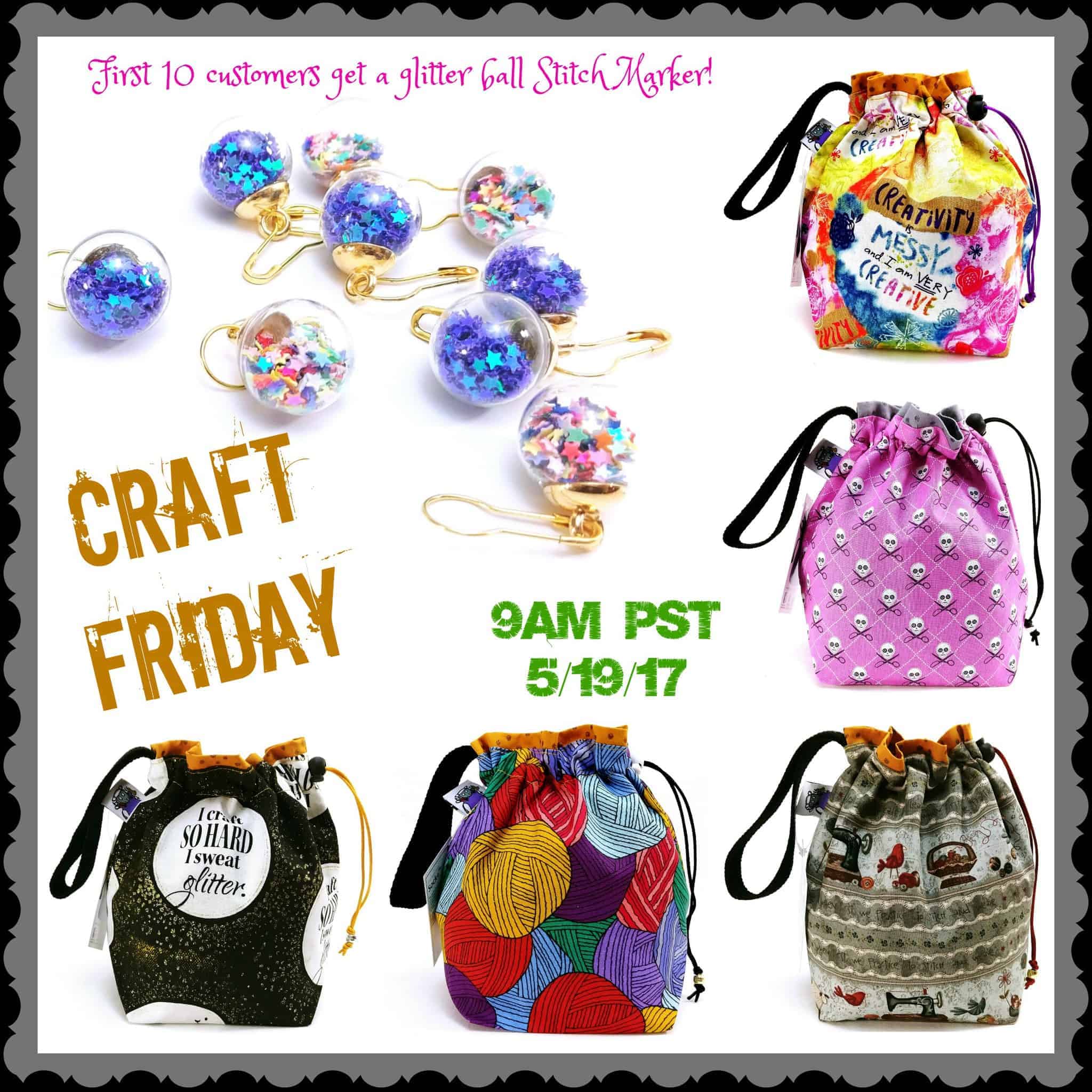 Slipped Stitch Studios has stocked the shop with an awesome selection of craft-themed bags and supplies. The first 10 customers get a glitter ball stitch marker!