Sarah of Teton Yarn Company, a self-proclaimed "National Park brat," was inspired by a photo of Arches National Park in Utah under stars captured by Thomas Piekunka for the latest installment of Knitting Our National Parks. Arches By Starlight is a set of four mini skeins with one full skein of Mountain Sock, a 100% Superwash Merino yarn. It is available to preorder through July 4.

Ding, ding! It's the ice cream yarn truck! Andrea and WoolenWomenFibers crew are bringing the ice cream yarn truck to you and will be creating your treat live on Instagram every Wednesday at 12 p.m. Eastern.
Aiden of Undercover Otter is launching their bi-yearly What's in the Box?! box, and a new luxury yarn base. The box will feature 13 mini skeins of a brand new Yak Sock base, inspired by the 2001 horror movie Thir13en Ghosts, along with gifts, early access to their October shop update and a 20% discount on your next order.
Lisa The Knitting Artist has opened preorders for the June colorway of her Andy Warhol Yarn Club, inspired by one of the artist's famous Marilyn Monroe screen prints.
The Southern Skeins June Sock Box is now available! It features a cotton drawstring bag by Miss Fiber Fox and is loaded with plenty of goodies plus a surprise.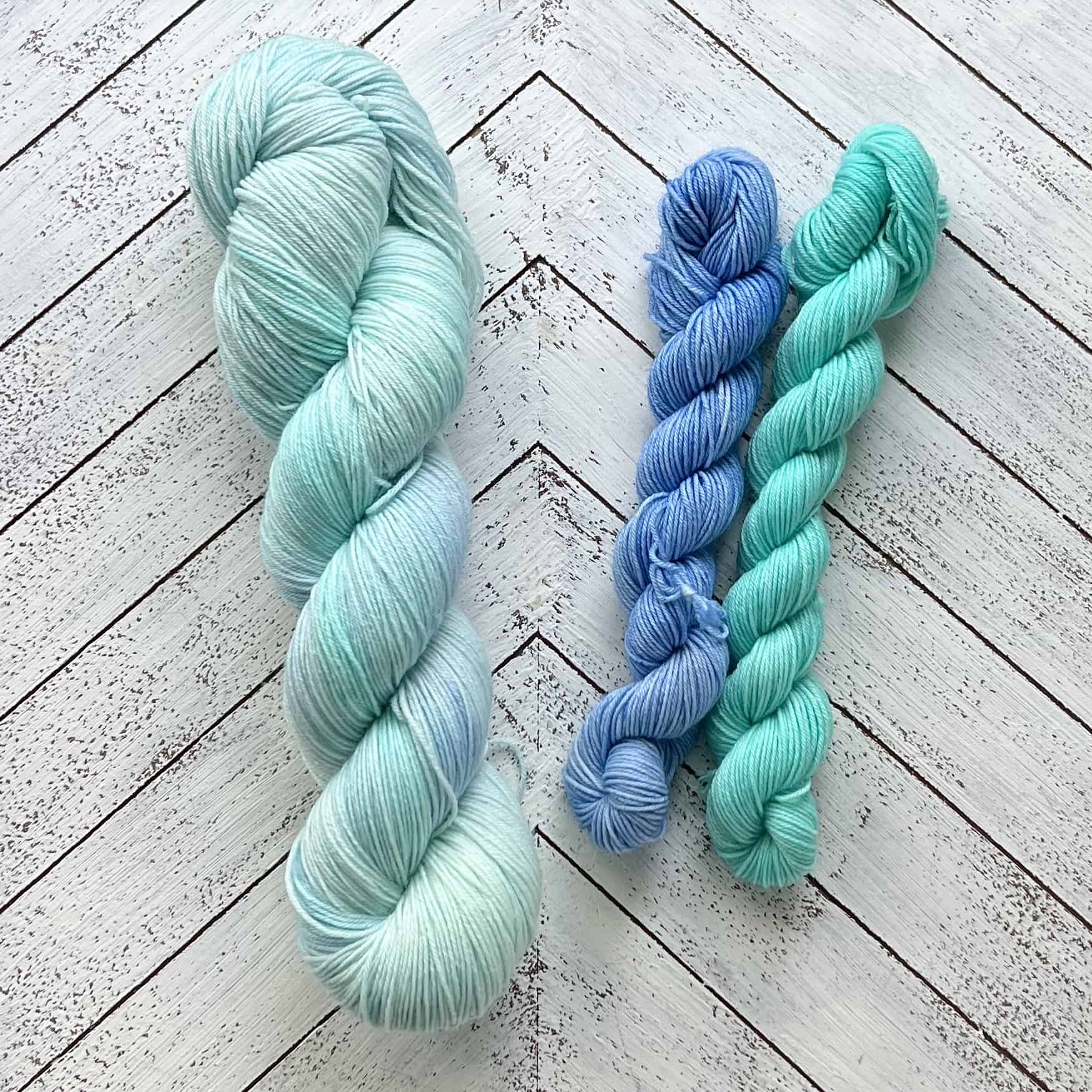 Shelly of Daisy Stitch Co is having a flash sale this weekend! Her Just Breathe Sock Set and Just Breathe Trio are 20% off now through Sunday, June 19, no coupon needed.