This is the fourth in a series of blog posts featuring the fabulous sponsors of Indie Untangled, taking place from October 15-24, 2021. Tickets are now available!
Leo & Roxy Yarn Co. is run by best friends and collaborators, Jolyn Gardner and Kerri Masseo, who first met as coworkers in their LYS, The Little Red Mitten in downtown St. Thomas, Ontario, Canada. The company is named for their mascots: Leo, a Rambouillet sheep, and Roxy, a Green Cheek Conure, or parakeet.
Tell me about how you got started dyeing yarn.
Both Jolyn and Kerri were interested in dyeing yarn after knitting for years. They tried many different methods over the years, but once they decided to try dyeing a little more seriously for themselves, they got together in the kitchen and made some colorway magic! This quickly became the full-fledged dyeing business now known as Leo & Roxy Yarn Co.!
What inspires your colorways?
Our colourways are inspired by so many things — objects or things that we see, colours we want to replicate, or even just silly things like our dye challenges we have on our podcast.
Do you have a favorite color or colors, and have they changed since you started dyeing?
Jolyn's favourite colour is orange, and Kerri's is pink. Neither's favourite colours have changed since becoming dyers, but they definitely like to dye in the orange and pink combinations and families!
Is there a color that you would love to dye, but that is challenging to create?
We do have some techniques for dyeing that are more challenging or difficult than others. This usually means that the colour is limited edition or gets retired when we aren't having much fun dyeing it anymore.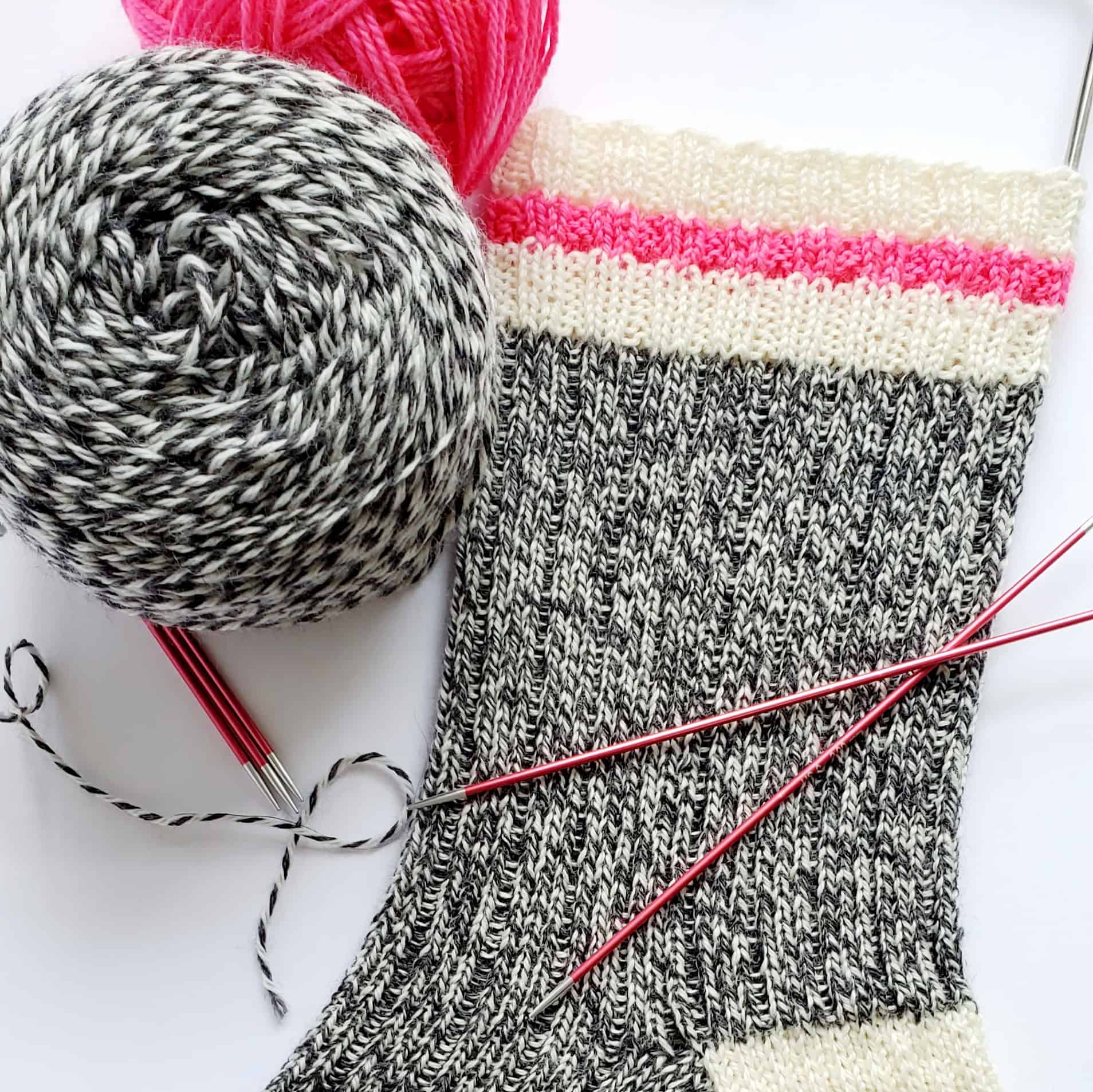 What are some of your most popular colorways?
Some of our most popular colourways are Meredith, Sugar Skull and Copper Roof.
Can you share some of your plans for Indie Untangled?
We're definitely planning on having a discount code for those who attend Indie Untangled, both in person and virtually. We're also planning on having some great kits available to make picking your next project even easier!
When and how did each of you learn to knit?
Jolyn took a course when she was younger (about 11), and was surprised to find that she was surrounded only by older ladies. Kerri taught herself to knit about 22 years ago, but really picked it up to hone her skills about six years ago.
What are some of your favorite FOs you or your customers have made with your yarn?
It's always so much fun to have designers create with our yarns, we're always honoured when they choose our yarns. We love the creativity that our customers have, and always love to see the things that are created by pattycakeknitz, irrakatze, Junespoon, sakharwood, and more on Ravelry! Some of our favourite samples that we have for our shows are The Daydreamer by Andrea Mowry in our 80/20 and Mohair/Silk, our work sock sets, and the Lilli Pilli Wrap by Ambah O'Brien in our 80/20 Sock.
What's currently on your needles?
Both girls have a cast-on problem, and have so many things that we created a whole podcast around our WIPs and tracking them! Our Little Red Mitten podcast on YouTube chronicles what the girls are working on, what they've finished or frogged, new project plans, and anything going on both with Leo & Roxy, and with the LYS, Little Red Mitten, that they own as well. Kerri just cast on the Scout Shawl by Florence Spurling for our KAL, and Jolyn always has a variety of projects on the needles, including some vanilla socks for knitting in the car now that her son is old enough to drive!