With the arrival of mini skein season, Stephanie of SpaceCadet thought it was the perfect time to reintroduce you to her Striad Wrap. Stephanie came up with the idea for this clever design while sitting in her knitting chair and noticing how her new lampshade incorporated strips of joined-up triangles to form a globe shape. The Striad Wrap is made up of a series of short row triangles, knit individually in strips and joined together with absolutely no seaming. It was designed for SpaceCadet gradient mini skeins, but would also look great in blocks of color.
The Striad Wrap is 50% off for a limited time when you join Stephanie's email list.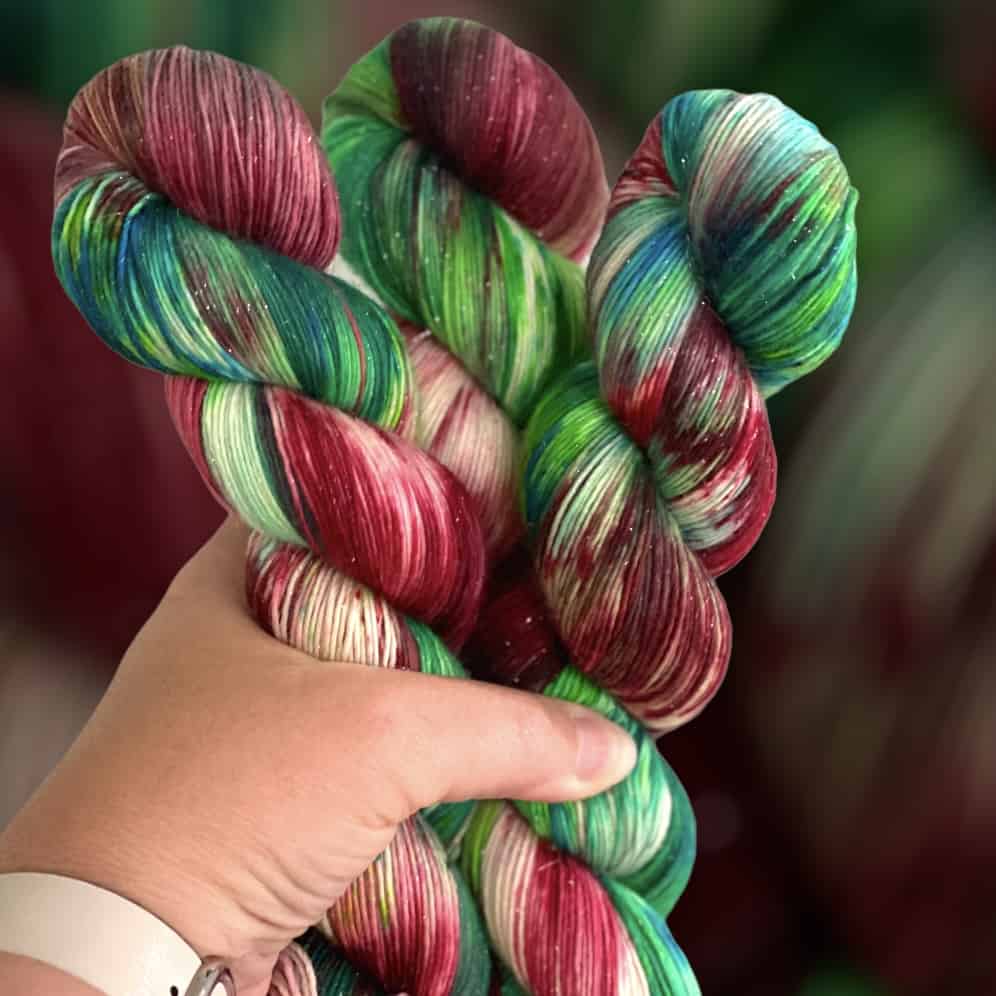 The Olive & Two Ewe Studios Christmas in July colorway this week is Reindeer Droppings. It is inspired by the, ahem, bodily functions of the magical, mystical creatures that lead Santa's sleigh. Two coordinating colorways, Games Reindeer Play and Nose So Bright, are also in the shop.
The WoolenWomenFibers Woolen Moon collection is inspired by the power of the full moon. Grab the Strawberry Moon, which just passed in June, or prepare for the Harvest Moon in September. Pictured above is the Moon Bath Ritual.
Meet the Reversa-Clippy, Bonnie of Yank Your Yarn's exclusive "two stitch markers in one" design. One side of the marker has a lobster clasp and the other has a round closed stitch marker that will fit up to a size US8/5mm knitting needle.
Michelle's latest SquareKnot Handmade shop update includes zippered notions pouches that are approximately 7″ tall by 10″ wide, perfect for keeping all of your notions organized within a larger bag.