Jen of Porterness Studio's popular sterling silver Stockinette Stitch markers are back in stock, and she also has fun new items like 3D-printed Knitting Needle Hairpins and a sterling silver Shawl WIP necklace. Use the code IndieSU20 for 20% off everything until August 6.
Debbie of Murky Depths has a soft spot for lace weight. She's one of very few dyers to offer it, so if you're itching to cast on a feather-light shawl (or sweater, if you're daring) she offers three different bases: Harbour Lace, a Merino singles; Siren Lace, a 80/20 Merino silk 2ply; and Yakima Lace, a super luxurious Merino, silk and yak blend.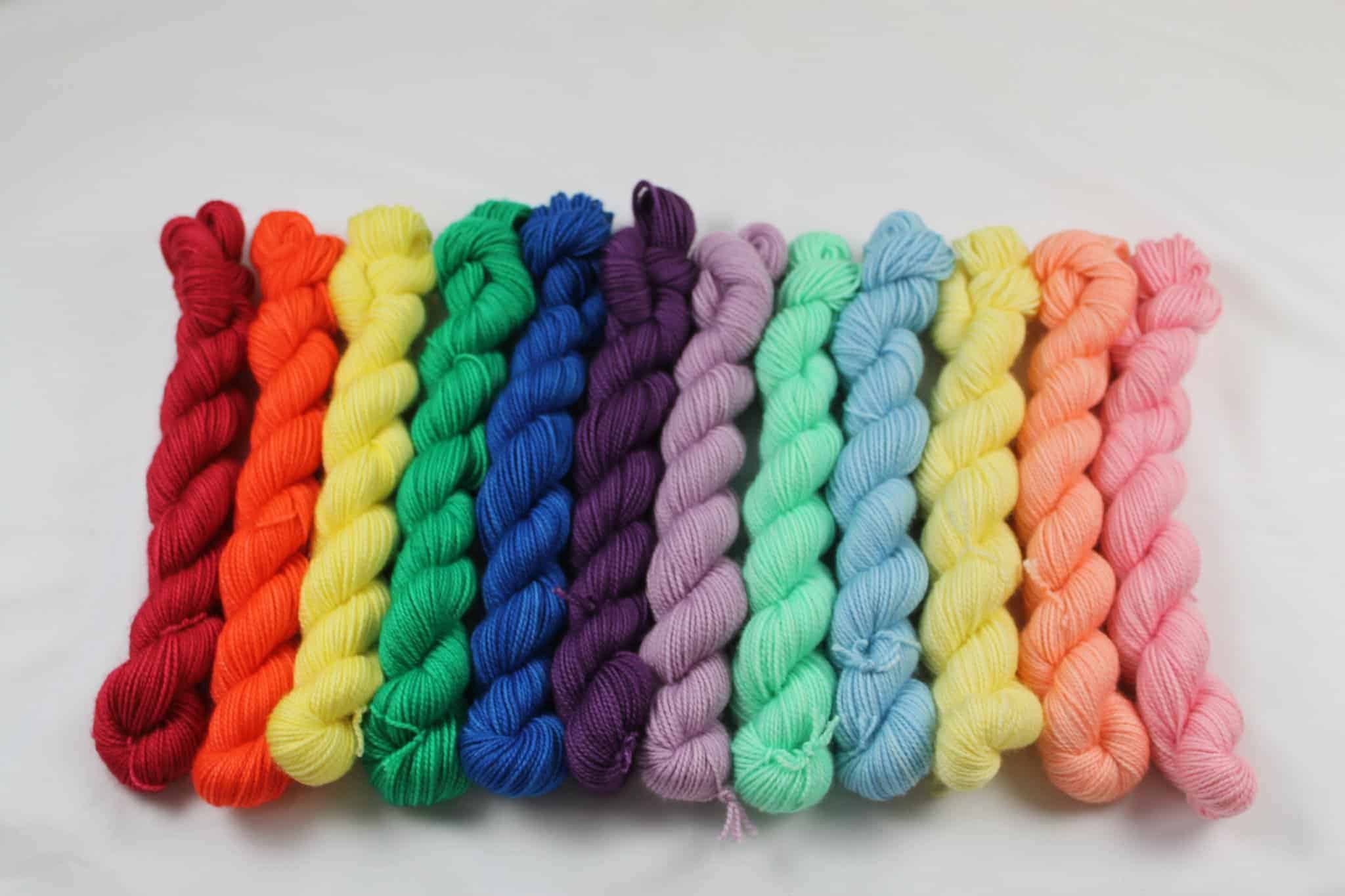 Sue of Invictus Yarns is making a comeback on IU to announce her move to a new standalone website! She's having a 10% grand opening sale through August 4 with no coupon code needed.
Listings for a special Slipped Stitch Studios line of project bags and accessories with batik fabric go live today at 9 a.m. Pacific!
If you don't think you have time for a you-sized sweater, try a mini! Selena of Sweater Sisters is hosting her third annual mini sweater challenge starting on Monday. Each week you'll receive a new PDF mini sweater pattern, each with a different construction method. There are also prizes!
Karen of Round Table Yarns has opened sign-ups for her 2019 Advent Calendar, featuring 24 mini skeins and one full-size skein. Sign-ups run through the end of August.
I cannot wait until it's cold enough to cuddle up in my Andrea Mowry Untangled shawl. There are only a few bundles left in the shop featuring some free Indie Untangled yarn ball stitch markers from Katrinkles!
Shannon of Woodsy and Wild has a new line of colorful prints in her new summer collection of project bags. The collection features her Birch Bag, the perfect take-everywhere project bag with plenty of room for shawls and light sweaters, and the Maple Tote for your bigger WIPs.
Take A Look at Michelle's latest design, a lacy crescent shawl featuring knitted butterflies. Indie Untangled readers get 50% off the Take A Look or the Go Anywhere collections through the end of the month with the code INDIEAUGUST.
Melanie of Baad Mom Yarns now has Japanese Knot Bags in her shop, in two whimsical designs. The reversible bags are large enough to hold one to two balls of yarn or a small wallet, keys and your mobile phone. She's also added some lavender sachets.